WP 3:
Host: AbilityNet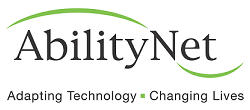 PI:
Stefan Sollinger

Designing friendly and useful interfaces for People with Parkinson's and doctors
This work package is led by AbilityNet who have experience in usability and accessibility assessments, working closely with Hasomed who are developing the software and who have long experience of developing medical software systems, with The Cure Parkinson's Trust who work closely with Parkinson's patients and who can ensure the project remains focused on the needs of the patients, and who also help with the testing phase and focus groups meetings where feedback of patients can be gathered. Another partner is the Eberhard Karls Universität Tübingen, who can provide feedback for the interface doctors will use. We also work closely with the Universitetssykehuset Nord-Norge as they are responsible for testing of the sensor systems, and who also have experience in security and safety aspects of medical software.
Having partners from such varied backgrounds working together in this work package ensures that the interface will meet the needs of patients and doctors, and is easy to use for everyone.